Vehicle Upgrade Program
THE BUD CLARY VEHICLE UPGRADE PROGRAM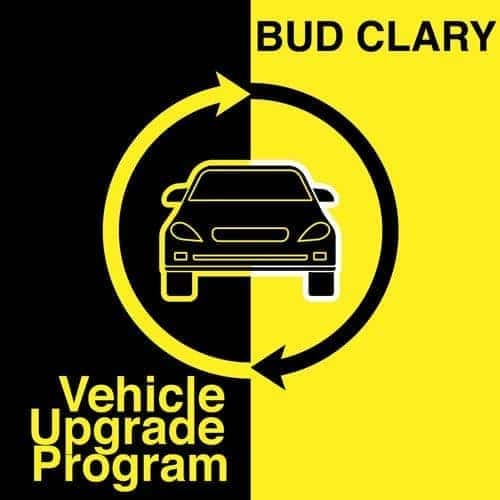 THE BUD CLARY VEHICLE UPGRADE PROGRAM IS AS EASY AS 1, 2, 3!
Bring in your current vehicle for a quick appraisal
Preview a newer model
Get your upgrade options
That's all it takes to get you behind the wheel of a safer, more reliable vehicle while keeping the same or even lowering your monthly payment.
Ready to Learn More About Your Options?
Some of the benefits of our program:
Better financing terms
Brand-new comfort and entertainment features
Reduced cost of driving
Lower fuel costs
Reduced maintenance and repair costs
Increased miles per gallon
Low monthly payments
Better Safety Features
Above Market Value For Your Vehicle
Longer, More Comprehensive Warranty